About Us
Instant-axess.co.uk is the online store from Axess Systems,

the award winning virtualisation specialist.
Instant-axess.co.uk is not just another online IT retailer; we are passionate about Virtualisation Technology, and since our company was founded in 2000, we have focussed on nothing else.
Our knowledge, experience, and the relationships we have with the main virtualisation vendors such as Citrix, VMware, Wyse, and HP, as well as the niche players, means we can help you find the right product for you, at the right price.
Why should you use Instant-axess.co.uk?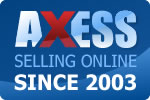 Our experience - We have been selling online, Thin Clients and Virtualisation technology (although it was called server based computing back then) since 2003. So whatever product you are trying to find for your project, we have probably sold it before, and know how best to use it. For pre-sales support call us on 08000 23 22 26.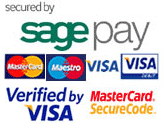 Our site is secure -
When shopping at Instant-axess.co.uk, you can rest assured that you are buying from one of the safest online shopping environments in the industry. We have worked hard to provide our customers with a secure and safe environment to buy online.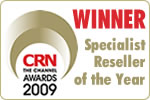 We are an award winning company - Axess Systems, the people behind Instant-axess.co.uk are an award winning IT company. In 2009, the IT industry recognised us as being a leader in Virtualisation, and in 2010 they recognised that we are one of the emerging companies in the whole of the IT industry.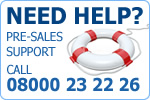 We are always happy to help you - No matter what type of organisation you work for, or project you are looking to implement, we are always happy to help you. Call any of our account managers on 08000 23 22 26 and find out for yourself.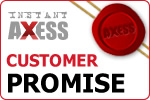 And we back up what we say - To further reinforce our committment to you, we have have developed our customer promise. So if things don't go as they should you always know where you stand.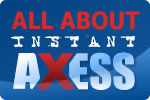 And finally... a bit about us - Axess Systems the people behind Instant-axess.co.uk
focuses purely on providing customers with consultancy for designing, implementing and maintaining Virtualisation and Cloud technology. This includes such services as Design, Assessment, Proof of Concepts, Procurement, Installation, Migrations, Procurement, Training, Support and Help Desk.
Axess Systems was set-up in 2000, and it wasn't long before founder and current Managing Director, Ed Morton saw the opportunity to create an online store, selling Thin Clients. To seperate the business from the services division, Instant-axess.co.uk was established.
In 2003 Instant-axess.co.uk became the first online store in the UK to specialise in selling Thin Clients.
Since first starting out selling Thin Clients, Instant-axess.co.uk has evolved and developed, so that it now provides technology which covers everything from servers, software, security, and storage.
As the technology continues to develop in this fast moving area of IT, we will continue to develop our store to keep pace with the technology.
To find out more about Axess Systems please <<click here>>