Linux Thin Clients – Buy Online, best prices available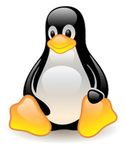 Linux thin clients have proven to be extremely reliable and popular, especially in education and not for profit organisations. Not only are they incredibly cost effective, but also because tampering issues and viruses are virtually non-existent.
The Linux OS is distributed under the GNU General Public License, meaning it's free and always will be.
The following Thin Clients utilise a Linux OS. If you require any further assistance, please call us on 08000 23 22 26.